I decided to start a little series The Twelve Days of Christmas: Handmade Holiday Gift Ideas. From now until Christmas I will share with you twelve of my favorite handmade holiday gift ideas that anyone--even the most craft challenged individual--could create. A little encouragement to motivate everyone to get in the spirit of giving handmade this holiday season.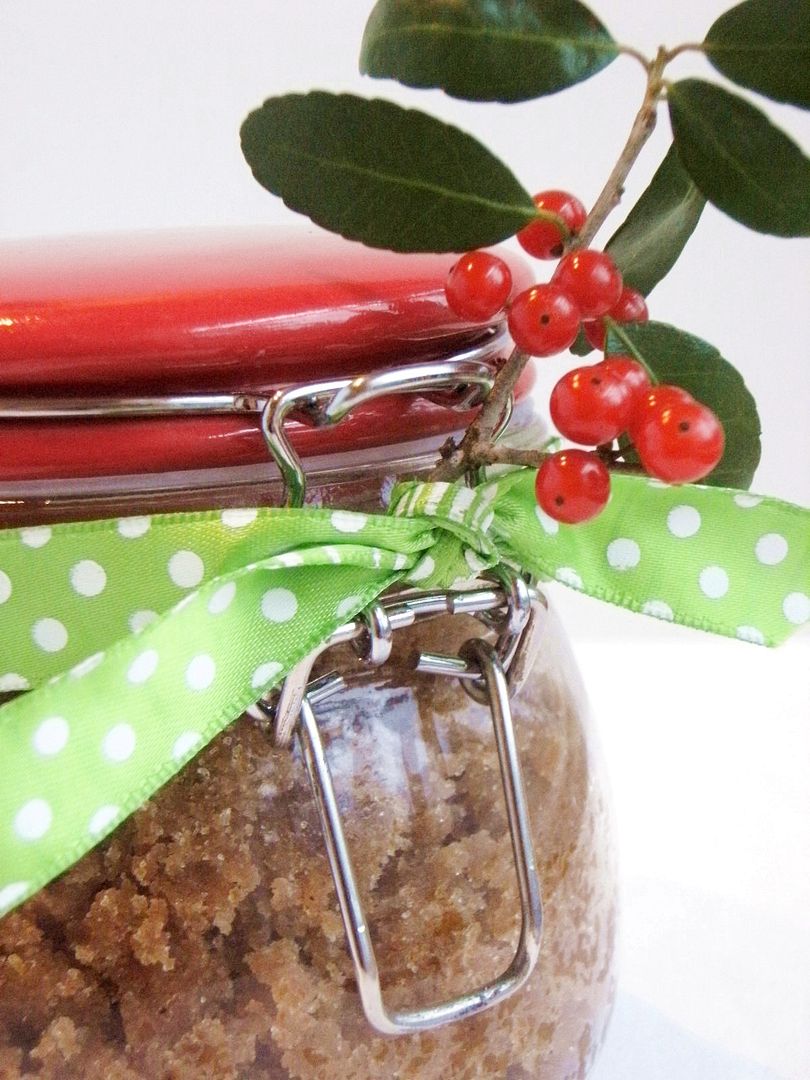 When I saw a post by Bridget of
Bake at 350
for this
Brown Sugar and Spice Body Scrub
and immediately fell in love! I love giving handmade gifts for the holidays and this scrub would make a fabulous present for all the girly girls in your life. You could easily whip up a big batch of this scrub, separate it out into pretty little containers, and have one to give to each of the beautiful women you know.
Doesn't that just look divine? What woman doesn't love pampering herself with luxurious bath and body products! I have been so impressed with all the beautifully packaged bath & body products that have popped up all over
Etsy
the past couple of years. There are now so many great options for all-natural beauty products. Many of the great products we all love can easily be whipped up in an afternoon after procuring a few ingredients. When packaged lovingly with sweet little handmade labels and a decorative accent or two, these homemade treats make great gifts!
The recipe for this Brown Sugar and Spice Body Scrub seriously could not be any easier! It could be effortlessly doubled, tripled, quadrupled... to make a large batch for multiple recipients.
The recipe comes from
C & H Sugar
and is part of a great selection of
homemade gift ideas
.
For a single batch you'll need:
1 cup light brown sugar
1 cup pure cane sugar
3/4 cup almond oil
2 tsp. cinnamon
2 tsp. ginger
2 tsp. nutmeg
16oz. glass container with lid
In a medium-sized bowl, whisk all dry ingredients until thoroughly blended. Be sure to break up any lumps from the brown sugar or spices.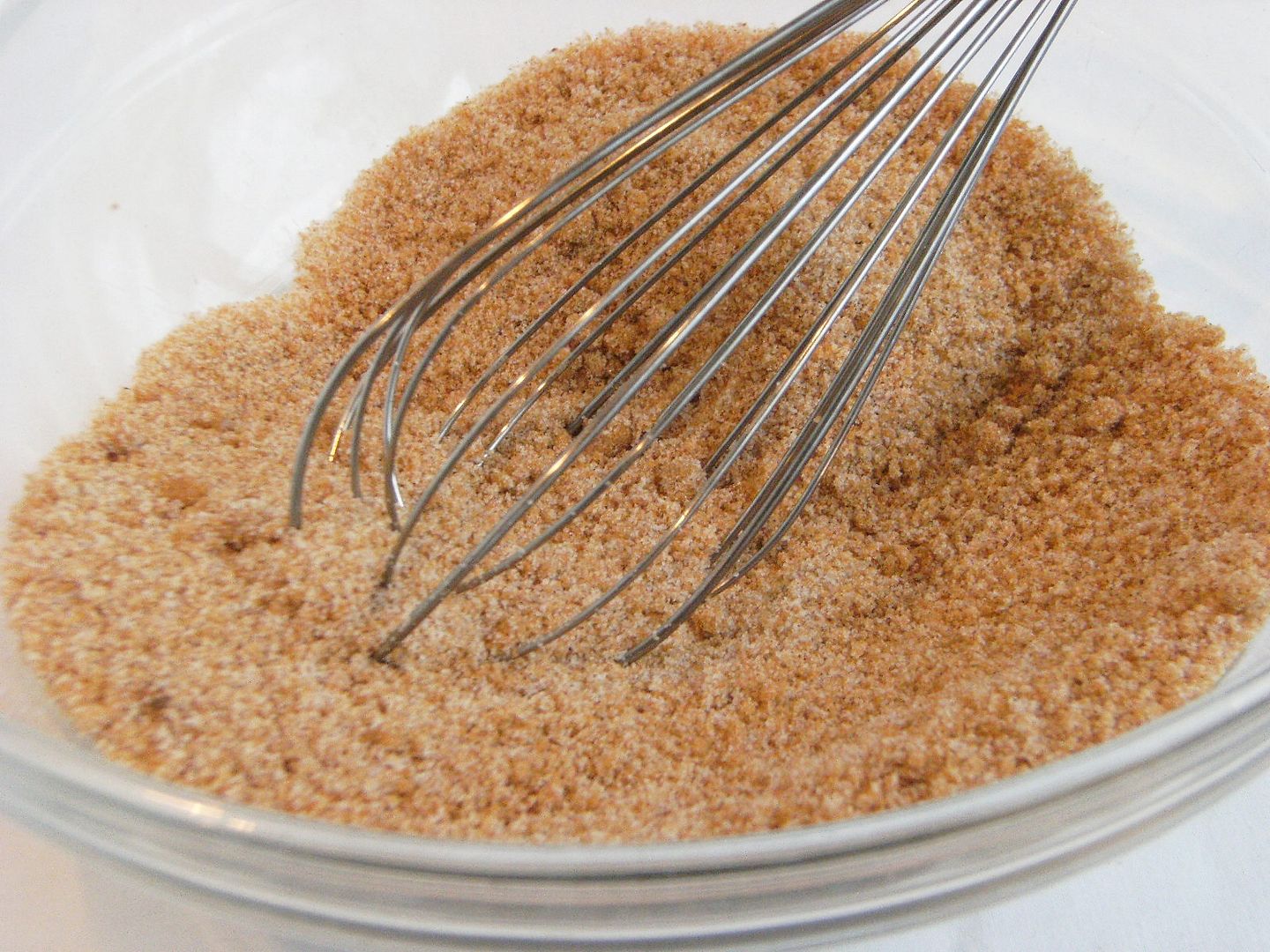 Stir in the almond oil. Spoon into the glass container and secure with lid.
How simple is that? And if you are like me, you already have all the ingredients at your fingertips with the exception of the almond oil. I have a feeling you could easily find almond oil at your local health food store, or perhaps even at
Michaels
. I'd like to try to get my hands on some soon to whip up a big batch of this scrub--some to give away and some to keep, of course!
Stay tuned as the Twelve Days of Christmas continue with many more fantastic handmade gift ideas.
All photos are from Bake at 350.