Wool Felt Cloche, J.Crew $34.50
I am absolutely crazy about the sleek, classic look of a gorgeous cloche hat. The 1920's is quite possibly my second favorite fashion decade (just behind the 1950's, of course) and the cloche is one of my favorite accessories from the time. I love how beautiful and feminine they look when paired with sultry waves and a strong, sexy lip. They are playful and sweet and slightly mysterious. I just love them and I am crazy about the fact that they are currently back in style! I'd really like to add one to my wardrobe. These are some of my favorites that I stumbled across online.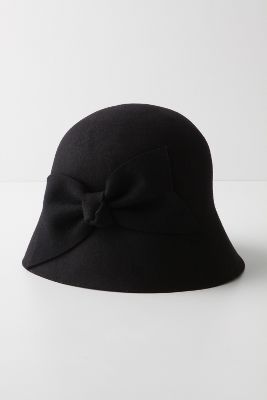 Ring & Peal Cloche, Anthropologie $48
Applique Cloche, Urban Outfitters $38
Cloche To Your Heart, ModCloth $49.99
I adore them all! I just love girly winter accessories. Winter is my favorite time of the year for fashion. Cozy cardigans, gorgeous coats, soft scarves and pretty tights inspire me!